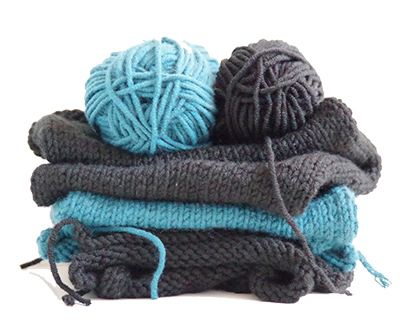 Our aim, here at knitnstyle.com, is to provide both beginners and experts with all that's needed if you want to learn to knit or enhance your skills. We'll be regularly adding articles for knitting, as well as articles for crocheting. And not forgetting to keep you up to date and entertained with a regular knitting blog.
With help from various yarn companies and the knowledge of well-known, hand-knit designer's, we'll soon have you up and running. It won't be long before you can be found by listening out for the clickety clacking of your needles. And everyone will be waiting with baited breath to witness the unveiling of your next knitted garment.
There will be updates on the latest fashion and fiber trends, along with informative and honest product and book reviews. We'll also be adding regular how-to features, hand and machine-knitting instructions and fabulous designs for all skill levels.
What are the benefits of making us one of your favorites?
We'll be looking at machine and hand knitting, along with the popular companion to knitting, crochet
We'll regularly feature tips, advice and techniques
You'll quickly and easily learn how to knit, and crochet
We'll introduce lots of helpful quick fixes, shortcuts, and teach you how to correct your mistakes (pulling it apart and starting again is not always the best option)
We'll be bringing regular new projects, so you don't get bored knitting just scarves and bedspreads
Everything is completely FREE
There's no walking to pick up the latest magazine – everything can be accessed via your desktop, in the comfort of your home, or even when you're on the way to work
You're bound to make lots of mistakes in the beginning, but don't get stressed it happens to the best of them. Knitting is meant to be good fun, so don't take it too seriously. It's all about experimenting and not being afraid to try something new. You might have thought that learning to knit would be a walk in the park, but it's more like a gentle jog.
We've got a wealth of experience in the industry and access to some helpful advice, from those that have been practising the art of knitting for decades, along with tales of woe and excitement from newbies. If you've got a funny knitting story to tell us, or feel we must feature something in particular, we'd love to hear from you.
The good thing about knitting is it's something to do with your free time, rather than zoning out in front of the TV. And you're actually making something to be proud of and this will make you happy.